March 30, 2018
No Comments

Easter Time in Italy
Can't wait to eat Easter chocolate eggs? Try also our EcoArt exclusive Menu for Easter!


Easter is coming!
Easter is a Christian festival which celebrates the resurrection of Jesus Christ.According to the New Testament, Jesus died on the cross on Good Friday, and came back to life three days later. It is a very special festivity for Christians and especially for Italians!
During Easter  families get ready for a very long and abundant "Pranzo Pasquale" (Easter Lunch).
The lamb is certainly not to be missed on Italian tables. The lamb is a metaphor of Christ, also called the lamb of God. The other foods that should not be missing during lunch are typical alimonies of the period which include fava beans, artichokes, eggs and desserts made with ricotta and chocolate.
Wishing you a wonderful Easter, EcoArt Travel invented a Menu for our dear readers and customers to enjoy as a real foodie!
EcoArt Menu
Our proposal begins with a fantastic savory pie with eggs, artichokes, provola and  Ham as an appetizer. The preparation is extremely simple, it is necessary to cook 200 grams of artichoke hearts in a pan with oil. While the artichokes become crispy, it is necessary to boil the eggs and roll out the puff pastry. As the eggs  boiled, you need to cut them into small pieces and add the remaining ingredients inside the puff pastry. Place the pan in the oven at 200 degrees for about 30 minutes and your special dish is ready!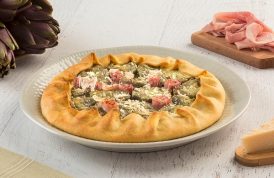 As a first course, we thought about ravioli with pecorino cheese and beans with a sage-flavored butter. It is necessary to buy the pasta for the ravioli and fill them with the blanched beans cut into small pieces and squares of pecorino cheese. In a pan  melt the butter with 3 sage leaves so that it is flavored and here is a delicious dish, typical of tradition but with a touch of originality!
For the second course, the unfailing lamb in the oven, flavored with oil, salt, pepper, rosemary and turmeric, with jacked potatoes!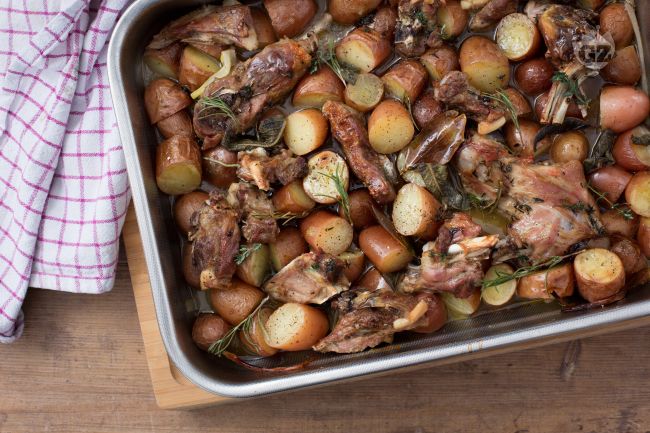 Finally, chocolate eggs for young and old! There are many types of chocolate eggs; dark chocolate eggs, milk chocolate eggs, white chocolate eggs with almonds, hazelnuts and chilli!
Happy Easter from the EcoArt Travel Staff!