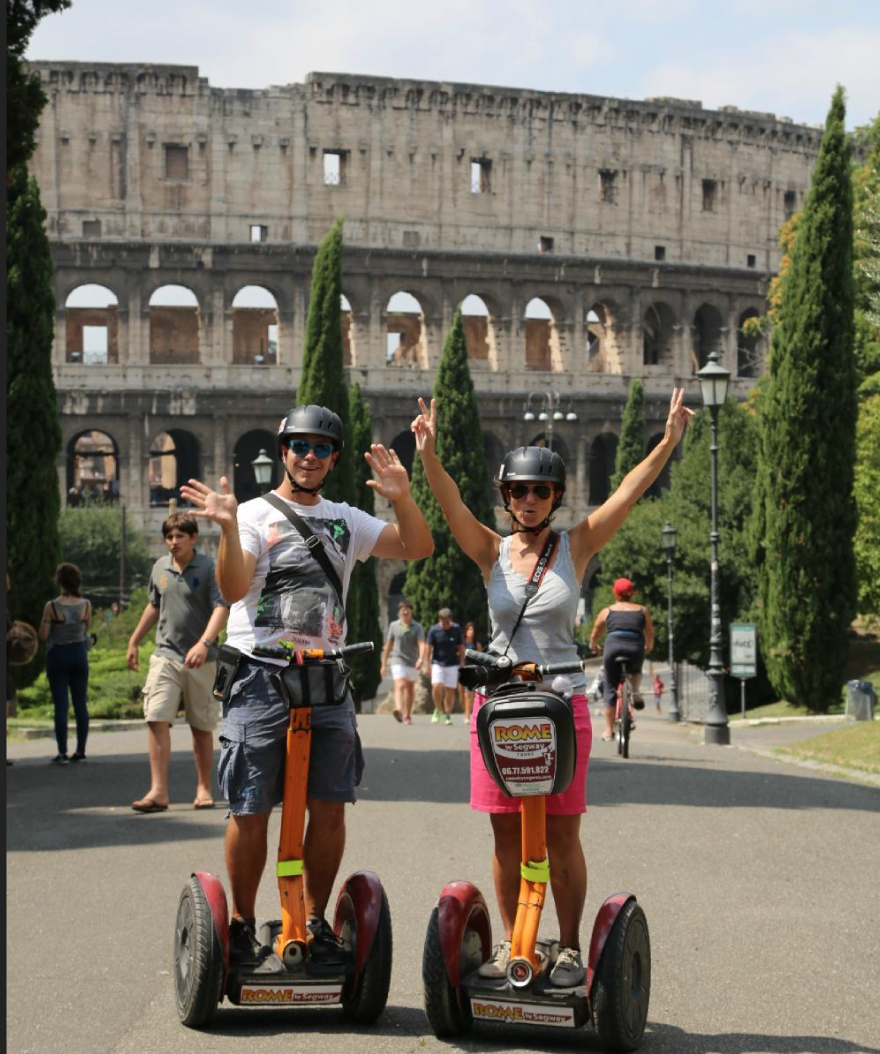 Rome rethinks mobility amid health crisis : we go eco!
Every cloud has a silver lining : Rome rethinks mobility amid Covid crisis and finds new mobility solutions.
After the scare and the high number of deaths, Rome is in the process of rethinking itself as a european capital. Covid-19 has brought issues to the table, that were long overdue. Rome was never big on road conditions and new mobility solutions. Its intricate set narrow alleys (in the city center) created the need for a step forward in the right direction.
Nowadays, the quest for safety and social distancing made a lot of people abandon public transport. It is obviously very difficult to keep 1-meter distance from anyone on a busy subway or bus. Subsequently, a large amount of romans switched to using their cars in the city. The traffic jams will probably now be worse than ever before and the lack of parking slots will discourage even more people.
NEW MOBILITY SOLUTIONS
Bike shops in Rome have seen a huge increase in sales after the lockdown. The italian government introduced 'Bonus Bicicletta', which covers 60% of the expenses on bikes, scooters, Segways, hoverboards and such. Italy wants to disincentivate people from using their own cars and the public transportation.
The slow process of mobility modernization may see a sudden acceleration due to this health crisis. The mobility of the future requires vehicules to be fast, ecologic and inexpensive.
At  EcoArt Travel we welcome the new initiatives Italy is taking, but we would go one step further, in order to make these changes permanent.
Our own favorite mean of transportation is of course the Segway.
SEGWAY : THE SMARTEST SELF-BALANCING TRANSPORTER
A Segway is a 2 wheeled, electronic vehicule which allows you to travel for a distance of 25 to 40km (depending on the model) if fully charged.
Segways have 2 lithium-Ion batteries which need regular charging. You can charge the batteries to a normal electric plug. If you quantify the bill, it would cost you 1 euro for 300km. So we can safely say that it is the cheapest electric mean of transportation in the world.
Charging the segway from empty to full charge is around 6 to 8 hours time for 0,10 euro. Battery lifetime is around 1000 cycles of charge.
It is true to say that owning a segway or using a segway allows you to spare money and to be green and environment friendly. It is definitely a real alternative to the conventional transportation used now in our cities which are a lot less green than Segways.
So next time you travel, use segways to go around. It has all the benefits possible. It is green, easy to use, cheap, it allows you to go everywhere in cities where cars cannot go and it is FUN.
Rome by Segway
powers tours of the city of Rome since 2008, paving the way for a new way of using the machines in the context of a group tour.
rethinks its daily sanitization routine.
Segways and helmets are going to get a good clean everyday. We've got standards to meet on a european level and satisfy customers in their quest for safer travelling these coming months.
Social distancing will be easily a priority in post-covid tourism, perfect for Segway users. We provide our customers with headset, to guarantee maximum safety and clarity when our guides give instructions and such.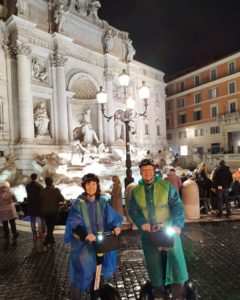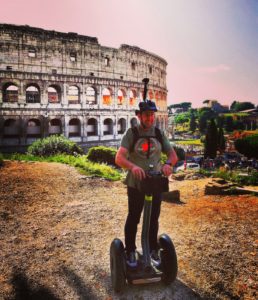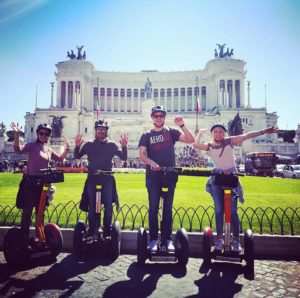 Keep following our blog for new stories every week!
follow us !