February 18, 2017
2 Comments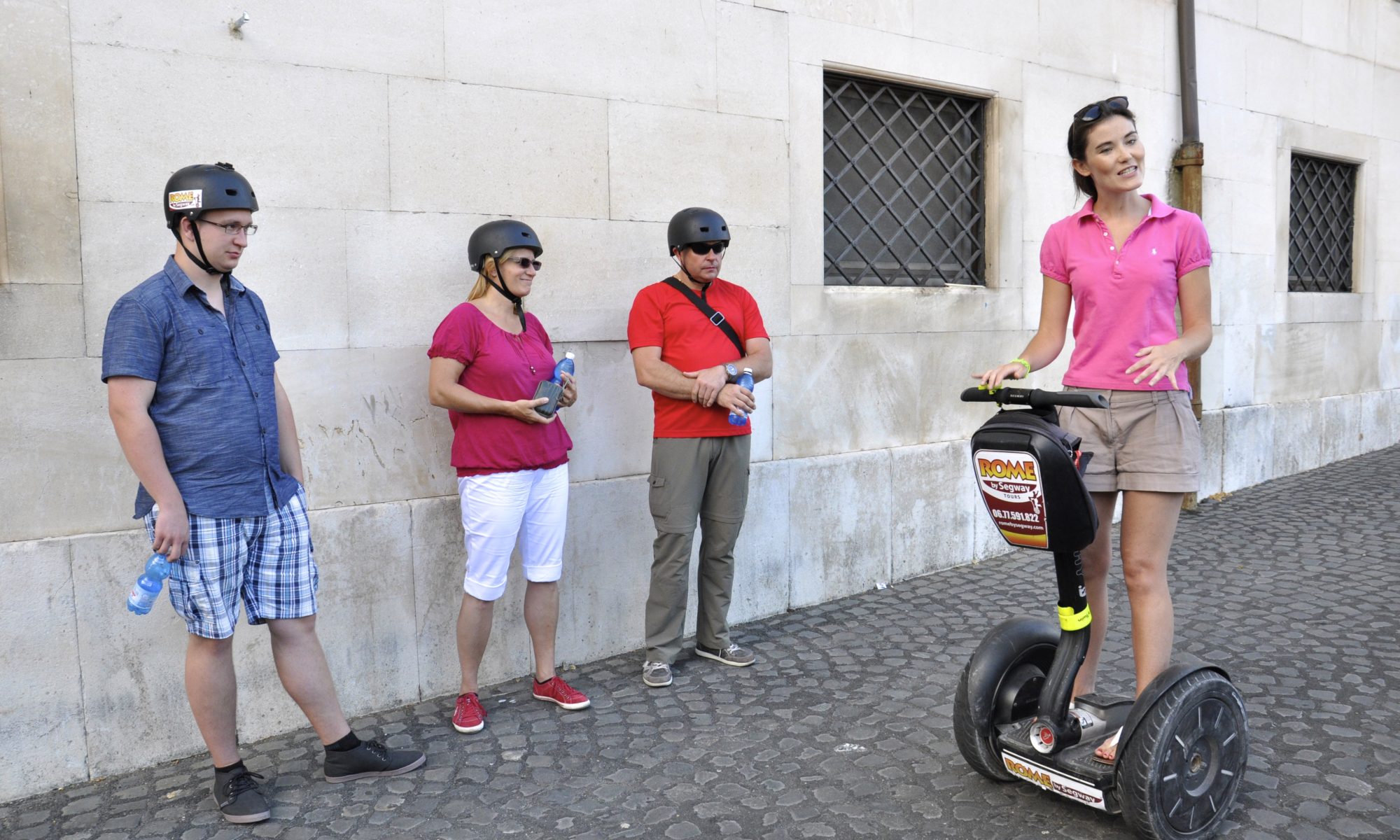 How hard is it to ride a Segway?
"Look here, a Segway tour! What a fantastic idea! Wait, I have never used one. How hard is it to ride a Segway?"
If I only had a quarter for every time someone asked me that…

In a city like Rome a Segway tour can save your life – and your feet as well; you just need to learn how to ride it.
I had the chance to take part to a Segway Tour of Rome and to use the Segway for the first time in my life. If you are looking for an answer to the question "How hard is it to ride a Segway?", probably my experience will help you understand.
[Note: I did use it and I am still here, which it means I survived: this should be a good thing, isn't it? 😉 ]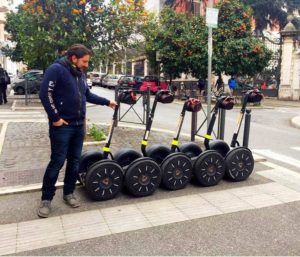 HOW DOES IT WORK?
First of all, let's start from the very beginning: the Segway is a two-wheeled electric vehicle and it is extremely easy to use.
To get on the Segway follow 4 easy steps:
– 1: put your right hand on the handlebar
– 2: put your left hand on the handlebar
– 3: put your right foot on the balance board
– 4: put your left foot on the balance board
If you want to move, you simply need to lean your body forward or backward; if you want to steer, simply push the handlebar to the left or to the right.
That's all! Now you are ready for a Segway Tour!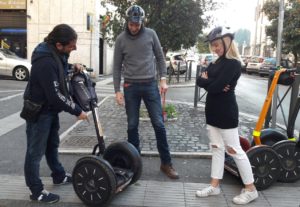 After my first experience on a Segway, I must confess that it was a lot easier than I expected. It takes only 5 minutes to learn how to use a Segway, but if this is your first time I think you will find these advices helpful.
RELAX
Take a deep breath. You don't need to be nervous.
It understandable that, as your first time,  you are scared, but it is important to be relaxed; anxiety won't help you.
As soon as you get on the Segway, it will come natural: you won't even think anymore that this is your first ride!
Just step on and smile – you're going to do a Segway tour, after all!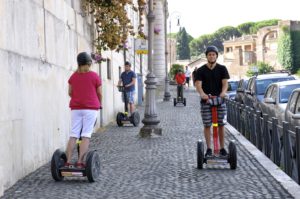 DON'T GET DISTRACTED 
A Segway tour in Rome can be a fantastic experience, especially because there are many things to see. It is extremely fun, but always remember to pay attention while driving: make sure you have enough space around you to move freely and there aren't obstacles on your way.
Also, keep both your hands on the handlebar so that you can control better the Segway: if you want a photo of you on the Segway, ask someone to take it.
To ride a Segway is wonderful, so just enjoy it!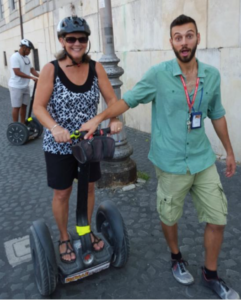 TRAVEL LIGHT
There is no need of a good balance, because the Segway will balance itself and this is exactly what makes it easy to use! The only thing you need to do is to lean backward or forward.
For this reason, I suggest you to travel light: don't carry big backpacks or large bags with you, just a small pocket one is enough. It will help you to have your shoulders free from any weight!
(You won't need a lot of stuff, probably just a phone, a camera or a bottle of water.)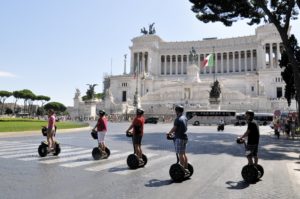 So, it's your turn to answer: tell me, how hard is it to ride a Segway?
Now, if you'll excuse me, I am going to zip around Rome with my Segway.