February 10, 2017
No Comments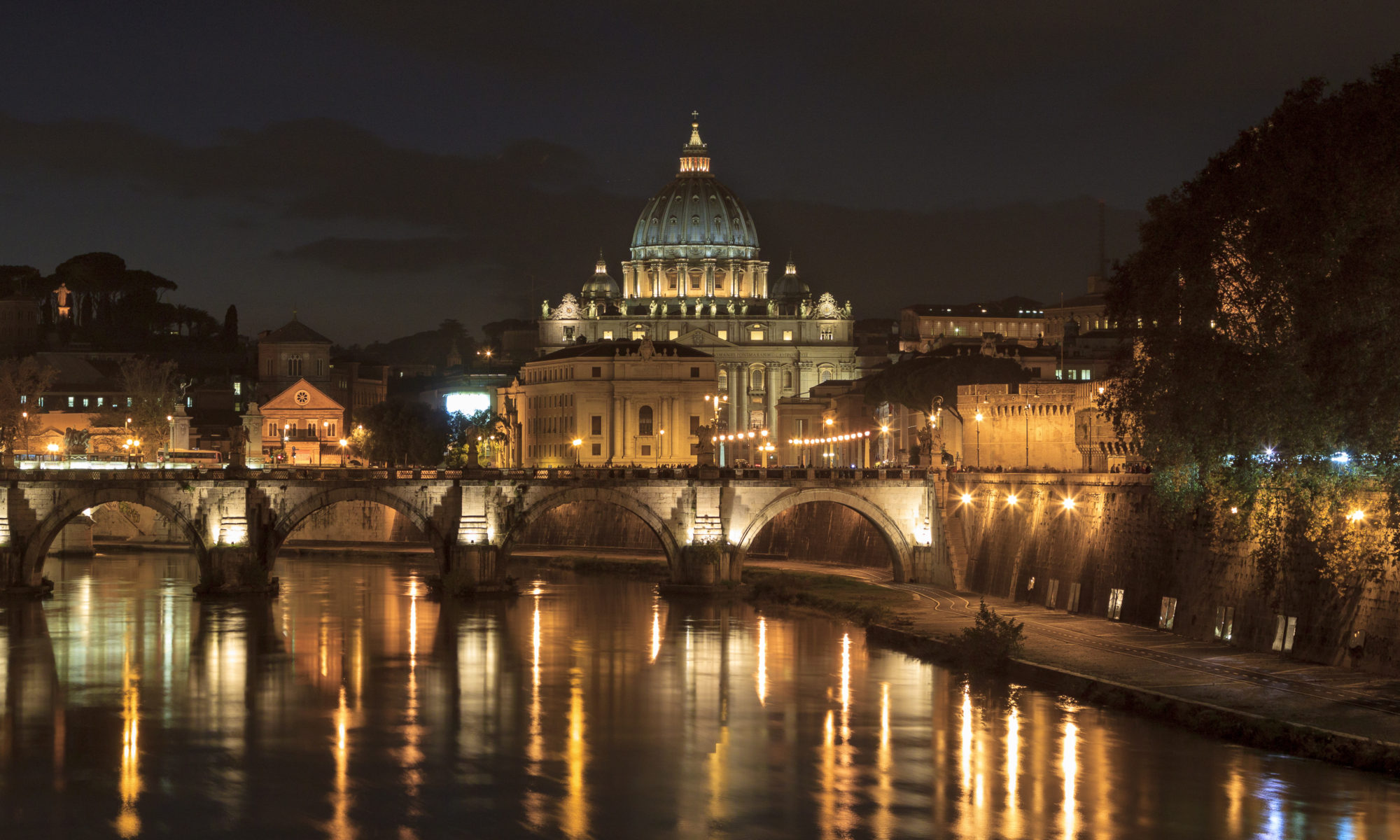 Vatican Night Tour: a special evening at the Museums
When we talk about Vatican Museums, the first thoughts are always about the long line or the crowd.
But what if I tell you it's possible to do a Vatican Night Tour?
From April to October, the Museums organize openings every Friday evening: unique events that you should not miss!
I can hear you saying: "Wait, why is it so special?" Well…
1. LESS CROWD
You would like a visit without the crowd, don't you? If yes, there are two options: a Vatican Early Morning Tour or a Vatican Night Tour. I prefer the second one.
The Museums will be open from 7pm to 11pm; it means that less people will get in and this is exactly what makes it special.
You can stare at Raphael's masterpieces with no one around you or walk freely in the Galleries of Tapestries. Most important of all, you can admire the Sistine Chapel with no rush – Michelangelo spent 4 years painting the Ceiling, you definitely need more than 4 minutes to truly appreciate it!
2. "MUSIC IN THE MUSEUMS"
This is a little extra that you will experience only during the evening openings.
"Music in the Museums" is a special project run by the Vatican. From the Pinecone Courtyard to the Galleries, in every room there will be a concert and every Friday evening it will be different.
Starting from 8.30pm, famous orchestras and groups will create a magical enchanting atmosphere that will enrich your night tour of the Vatican.
Classical music, jazz, Italian songs and religious melodies: just few examples of the concerts organized last year, and I am curious to know what they are planning for 2017!
3. GOOD APERITIVO
Ok, I admit that, as Italian, I think often to food but, beside that, this is really a good point.
There is a big difference between enjoying an "aperitivo" in any bar and enjoying it inside the Vatican Museums.
Just imagine: you are sitting in the bar at the Pinecone Courtyard with a fantastic view of St. Peter's Dome fully illuminated and, as said previously, a musical and romantic atmosphere.
This aperitif comes with a large buffet, perfect for those who want to have dinner and those who just want some snacks before the visit.
If you want to join one of these special openings, the first one will be on April 21st, 2017.
I will be there, will you come too?