December 13, 2017
One Comments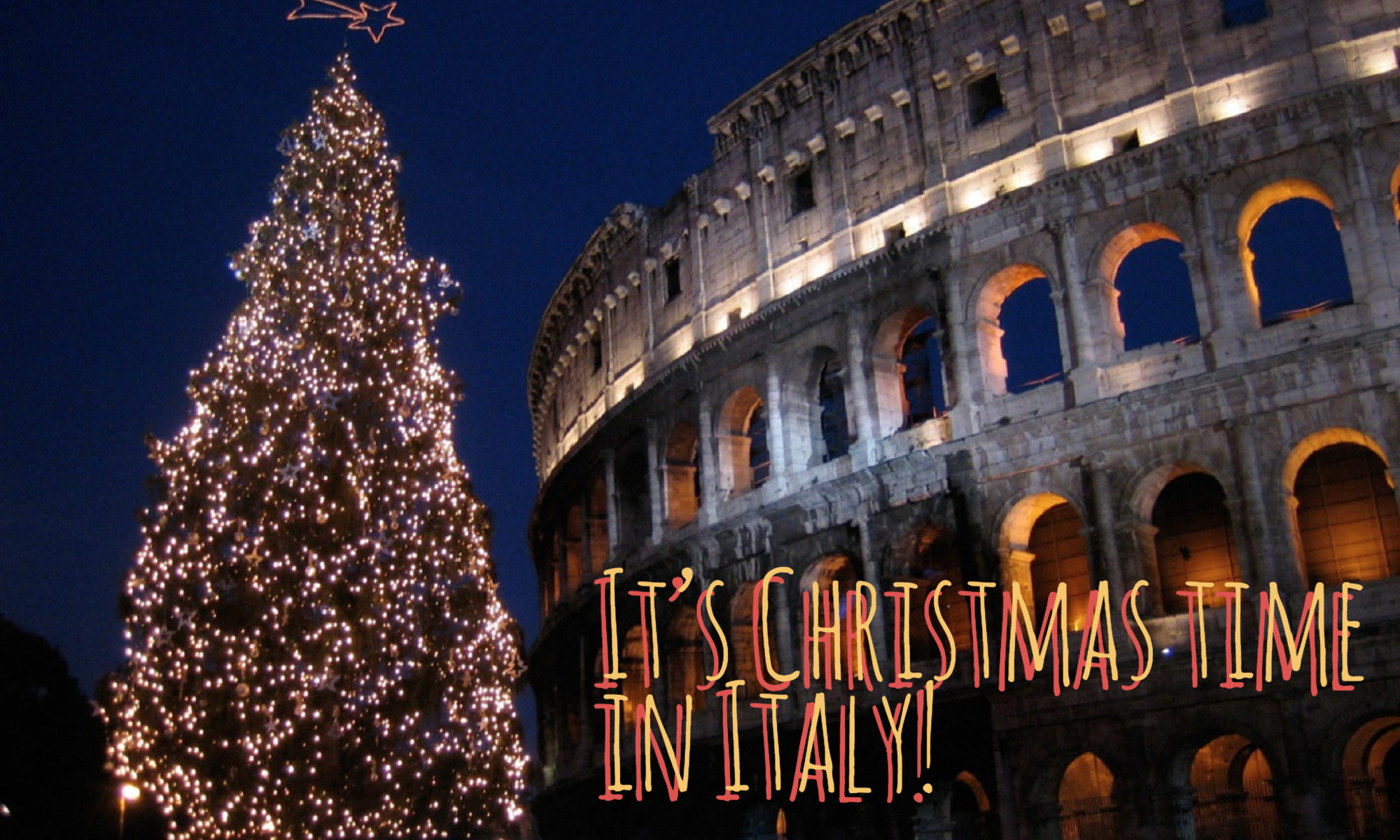 Jingle Bells, Jingle Bells… It's Christmas in Italy!
Yes, it is that time of the year!
Lights, trees, music, sweets, gifts, shopping like pros… While all the children are filling up their gift lists, all the parents are getting crazy to organize everything.
Christmas in Italy is pretty serious!
THE BEGINNING OF EVERYTHING
The tradition marks the beginning of Christmas Holidays on Dec 8th, with the day of "Immacolata" (Immaculate Conception); actually, when it is the end of November you can already see some decorations in the streets.
In fact, the first things that welcome Christmas in Italy are the lights.
When it gets dark, the city is all lighten up, from the windows of the apartments to the main streets!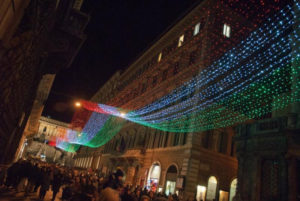 WE LOVE TREES!
Once the lights are ready, it's time to prepare the tree!
St. Peters's Square, Colosseum, Piazza Venezia: these are the three locations where the city places huge Christmas trees.
But it is not over, yet! Each office, each shop, each bar and pub, prepares its own little tree.
They are fantastic, all decorated: perfect to create a joyful Christmas atmosphere even when working or shopping!
THERE IS NO CHRISTMAS WITHOUT A MARKET…
Christmas Markets, who doesn't love them?!
Even if there are many markets around the city, the main one is at Piazza Navona – a must-see if you are visiting the city during the Holidays.
These markets are filled with stands for everyone: games, food, gifts, decoration and much more.
And if you love sweets and candies like I do, a Christmas market is worth the visit.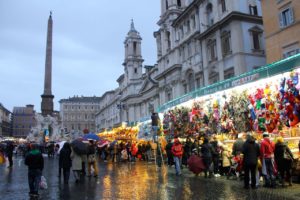 … AND A NATIVITY SCENE!
If you love the art of hand-making Nativity scenes, you may have another reason for visiting the market at Piazza Navona!
Between the many stands, some sells only components that you can use to build yours: fountains, houses, animals, everything!
That's not all! There are museums, exhibits, fairs and special events; when talking about the traditions of Christmas in Italy, Nativity scenes have definitely a center role.
So, the tree has been made, gifts have been bought and I got all the candies I need, I really can't wait for Christmas to arrive!
Huge lunch with the family, board games, gifts exchanging and toast, but I feel something is missing… Oh no, I forgot to write my letter to Santa! It'd be better to hurry up!
From everyone here at EcoArt Travel office, have a merry Christmas!