December 4, 2017
No Comments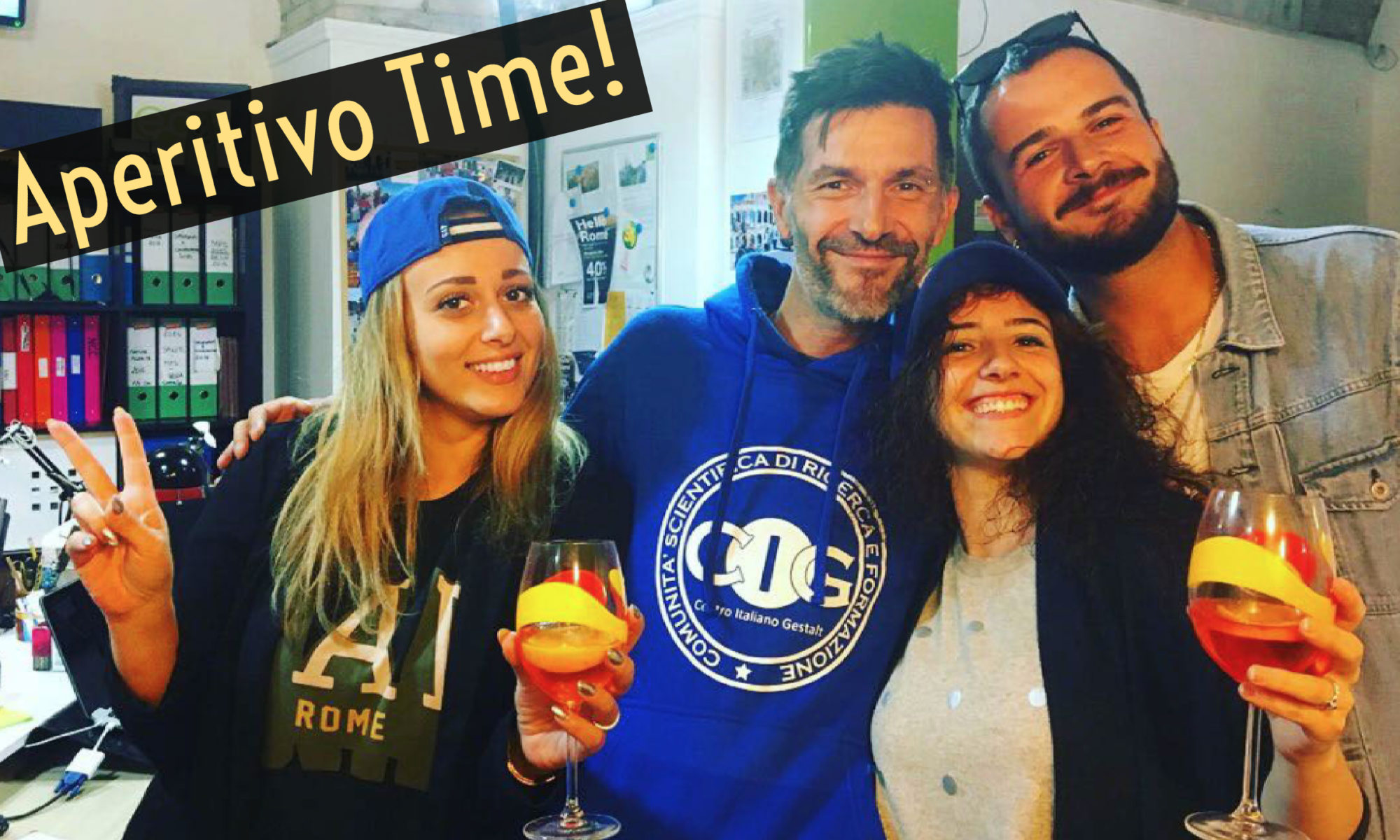 HAPPY HOUR! IT'S TIME FOR AN ITALIAN APERITIVO
You have to know that for all the Italians, APERITIVO is a MUST.
"Aperitivo" is not only a simple sit and drink, it's actually much more:  it means that you are going to have a great moment!
Italian aperitivo is like a tradition, it is the best part of the day for most of us. We don't say: ''Let's go out today?" We say "Let's go for an aperitivo!''.
According to what you prefer, there are two options for you: the "happy hour" or the "Italian Aperitivo" – which are not exactly the same thing.
Let's find it out!
Happy Hour…
The happy hour starts from 18:30/19:00. When does it finish? It depends on how much you drink! 😀
It is a very funny and relaxing moment. Sitting on a table with your friends, tasting a glass of wine or a spritz (I will talk about it later) and chatting… Isn't it great?
It has a fixed price that includes 1 drink and an eat-all-time-you-want buffet. The buffet is various: pieces of pizza, sandwiches, pieces of chees, sliced, rice,pasta, vegetables…
In the north of Italy expecially it has even become kind of a substitute of dinner.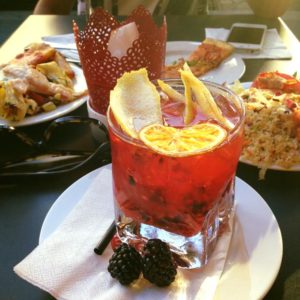 …or Italian Aperitivo
Are you feeling stressed after work and you need a break?
What you need is an Italian aperitivo, of course! Believe me, it is good for your heart!
The difference from Happy Hour is that you don't eat too much: usually you just have a drink and some peanuts, chips, olives…It is not a substitute of dinner but more like an appetizer.
Don't have time to sit? You can do it in a faster way just drinking at the bar. No worries, the bartender will bring you something to munch on! (You know we love to eat).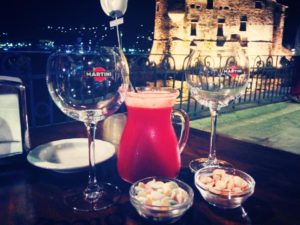 What kind of drinks are included in the Happy Hour and in the Italian Aperitivo
The drinks for these two occasions are various, from lemonade to iced tea, from soda to a crodino, but if you want to do things in the Italian way there is only one drink allowed: the Spritz!
It comes originally from Veneto, in the North-East of Italy: it is made of Prosecco, Aperol and Soda, completed then with ice and a slice of orange.
The use of bitter oranges give the colour to the drink.
The name takes his origins from the German ''spritzen'' that means ''spruzzare'' in italian. It refers to the gesture that you do to mix water with wine. Nowadays, there are several variants of the Spritz, like the one with ginger or rosemary. In any way you drink it, it is sooo good!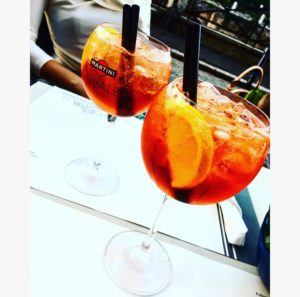 Want to experience a great Aperitivo? This summer with us you can join a real Italian Aperitivo inside the Vatican! Have a drink while admiring a stunning view of St. Peter. Worth it!
Now that you know everything about the Happy Hour and our Italian Aperitivo, you definitely need to try it! I'll take a Spritz! 😉