February 24, 2017
No Comments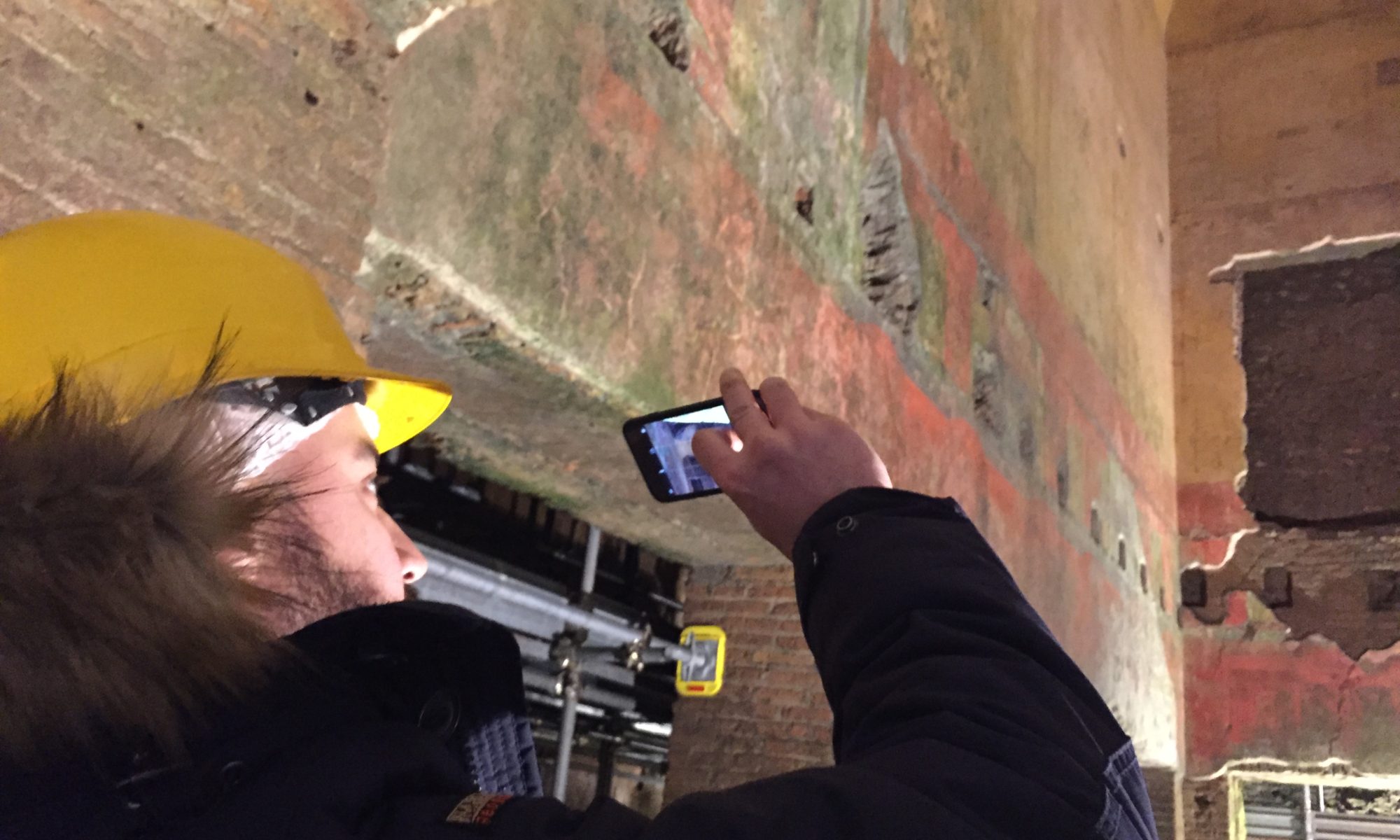 A Domus Aurea VR Experience with the Oculus Rift
OK. We admit it. Us Romans are spoiled!
Our patrimony is so vast and overwhelming, that we're really hard to impress. We tend to take our ruins for granted. We undervalue their importance. Where else in the world would you find a landfill entirely made of thousand year old amphorae fragments? It seems, however, that Italy's Ministry of Culture is up to the task grabbing our imaginations. Lately, new openings have been making headlines. Once such opening, the long forgotten "Domus Aurea" or Nero's Golden House – peaked my interest. Not for the historical value of the site of course. I was curious about the recent addition of a 7-minute Virtual Reality experience with the Oculus Rift. I showed up  with a friend in tow and with low expectations.
Boy was I in for a surprise.
Finding the entrance
First off "Via della Domus Aurea 1" was the address indicated by Coopculture on my tickets, and it wasn't helpful in the least. If you are planning on visiting, it should help you to know that the Domus Aurea entrance is located inside a park called "Parco del Colle Oppio". Once inside,  I was only able to finally spot the gate due to a small crowd that had congregated outside. They were looking for last minute tickets. Unfortunately for them, tickets were long sold out.
If you are planning on visiting the Domus Aurea, i'm just going to make life simple for you and give you the GPS coordinates and a helpful Google Map link.
Entrance of Domus Aurea
00184 Roma
41.891054, 12.495343
How did we ever live before technology?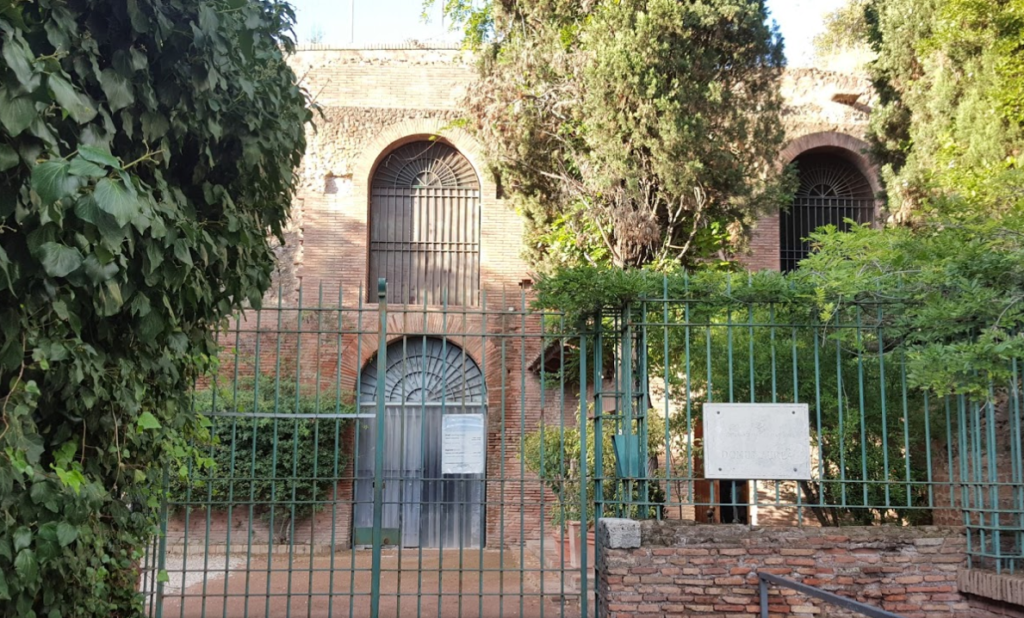 The Domus Aurea Experience
Next, we checked in with my name and confirmation code (no need to print a paper voucher) and were handed some hardhats and hygiene caps. At this point I discovered something I didn't know: that the Domus Aurea is a site that is being actively recovered and restored. So, as for any normal "construction site" – the hard hards are a necessity. Plus, we felt kinda special.
Groups are limited to 25 people. Expect your group to be full. However, once inside we weren't competing with other groups for space. No headsets were given, nor needed. It did help me, however, to stand close to the guide as the echo in the empty halls could be distracting.
Ruins & Reality
I've been a long time believer in the magical ways technology, and specifically AR and VR will change the ways we experience and interact with ruins. Before now, you either had to have a great imagination and a talented tour guide, or printed images showing how the sight must have looked at the time of its construction. Either way, it was not a seamless process. Augmented reality and virtual reality are game changers in this space. You don't need to look down at a picture then up a the ruins and try to reconcile the two visuals. The technology does that for you.
At the Domus Aurea, the first thing we saw was an enormous multimedia projection directly onto the wall of the passageway beyond the entrance. It lasted about 10 minutes and was a great introduction. The video and light were used to project the images of what once was directly onto the stone. And, thanks to mapping technology – point out and explain what certain marks or structures in the stone meant.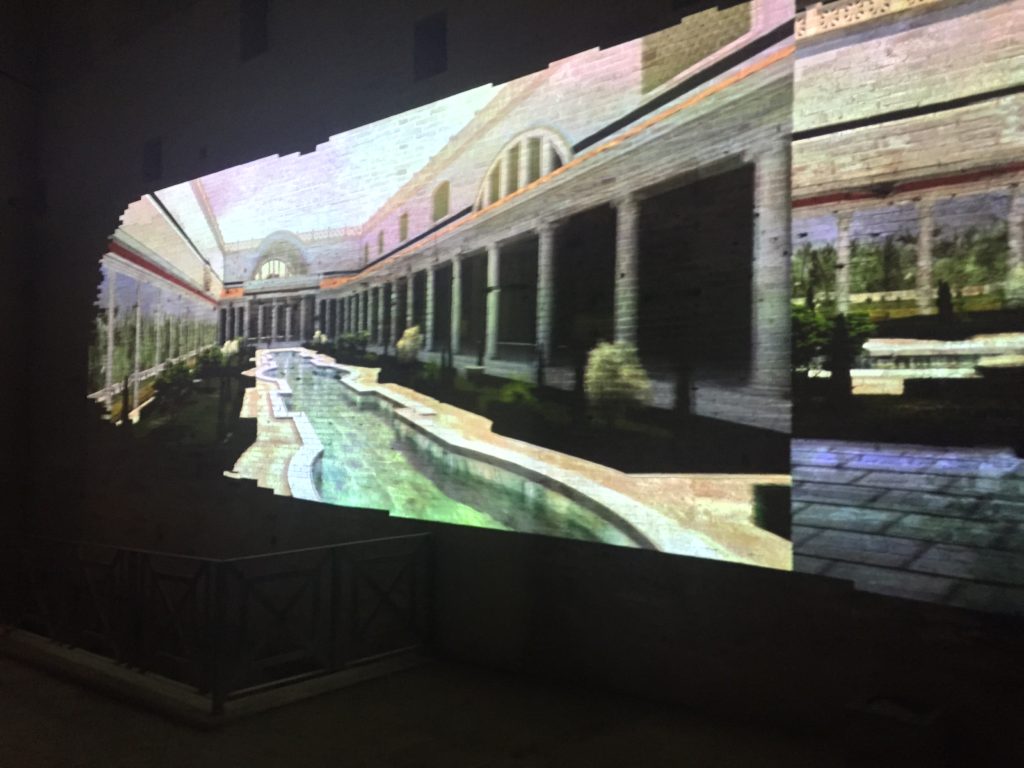 A Normal Tour of the Domus Aurea
From here, the tour was pretty standard. We made our way from room to room with the guide giving information at each stop. The level of conservation was impressive. I say impressive, considering that the emperor Trajan used it as a dumping ground / landfill / foundation for his thermal baths that were built over the site not long after Nero's death. While Nero's "Golden House" had been immediately stripped of all precious materials such as ivory and marble – the structures remain and, in many cases, frescoes decorating walls and ceilings. Keeping in mind that this archeological site is a work in progress, we were able to take a look at some "tests" of areas where the frescoes had been cleaned and restored. It was all quite fascinating.
The Golden House Comes Alive with Oculus Rift
At a certain point we came to a room (still within the complex of ruins) that had been set up with 25 cubes, each attached to an Oculus Rift. First thing I thought: "Man this must have been expensive". We all sat down and traded in our hard hats for the Rift headsets. I adjusted the straps and soon the VR experience began. Two words:
BLOWN AWAY.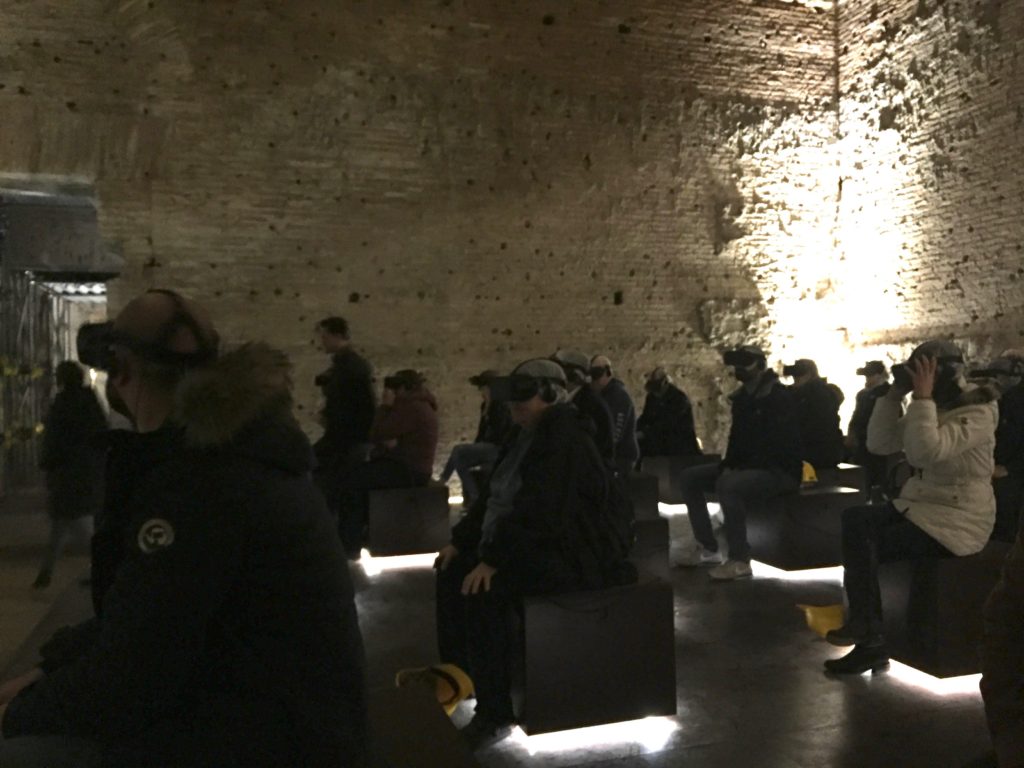 I won't go as far to say as the reconstructions looked realistic. VR still has a long way to go in terms of image quality on all fronts. That said, I was surprised by how often I had to fight the urge to take pictures – having to continually remind myself that it was impossible to take pictures of what I was seeing through my Oculus Rift headset with my phone.
With the headset I was able to travel effortlessly through history, time and space directly to the first century AD – when the Domus Aurea was first built by Nero. I felt as though I was channeling Nero himself as I floated on my cube out into the garden overlooking this  decadent palace. I chuckled to myself as I heard Nero's words when he first contemplated his completed palace: "Finally I am beginning to be housed like a Human Being."
The Verdict?
I've already recommended this visit to everyone I know. You don't need to live in Rome to take part or appreciate this experience. Tours are given in a variety of languages.  Departures are only on Saturdays and Sundays. Dates are available until December 31, 2017 – after which, who knows if you'll have the opportunity to visit again? We sure hope so.
Book your tickets directly at the source with Coopculture.