August 21, 2017
No Comments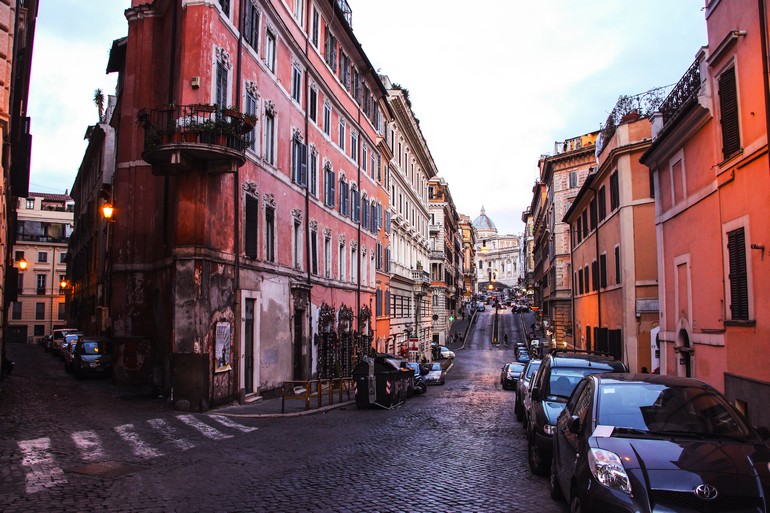 From one hipster to another… neighbourhood, that is.
Monti – Rome
About a decade ago my (now Expat) sister and I packed our backpacks and moved to Rome together. Shortly after arrival our apartment karma kicked in. We found ourselves residing in a gorgeous apartment right across from the Colosseum in a neighborhood called Monti, Rome. I remember our late night gelati in the Fontana di Piazza della Madonna, frequenting the vintage shop "Pulp" (which to my excitement still exists), and watching from our dining room window an Italian guitarist rock out to classics such as Queen's " Bohemian Rhapsody" in front of the Colosseum each night. Wonder what ever happened to that guy…
I have since moved back to New York and cashed in my apartment karma for a gem right in the heart of Brooklyn's hipster neighborhood "Williamsburg".
Now back in Rome, I took a trip down memory lane to my beloved "Monti ". To my delight I found that Monti has become quite the hipster corner of Rome. As I wandered down the narrow streets of nostalgia meets a very familiar vibe of hipster joints – I couldn't help but to play a game of " now and then…"

STREET ART IN MONTI: A telling sign of Hipsters…
I had to tip toe into an eerily quiet alley way in order to snap a shot of this graffiti. One can only assume to be a soccer player doing a victory fist pump into the sky. You can find this gem near Santa Maria a Monti. I often find myself rubbernecking in my own neighborhood catching a glimpse of the latest street art. Finding it here in Monti gives me a satisfaction of "yea, hip neighborhoods follow me everywhere I go…" ( sorry, not sorry)
In dire need of a cappuccino and internet, I went off in search of an internet café. I was looking for the spot where back in the day I had my very first cappuccino with a flower designed into the foam. Back then it was epic. Nowadays my morning has not started unless a barista graces me with an overpriced cup of caffeine that the foam is in the shape of a heart or some other figure that makes it nearly impossible to consume prior to posting on IG….but I regress. My search ended only to find my cherished café has been replaced by a hip restaurant. Here is a list of a few…
Via della Madonna Dei Monti 62, 00184 Rome, Italy
+39 06 482 7756
As I walked past this nook I remembered the adorable florist that used to be here. I had once picked up flowers for my sister from there (blatant insert of credit for being a good sister/human being). Sad to see the florist was no more. This restaurant, however certainly made good use of this Ivy lavished space.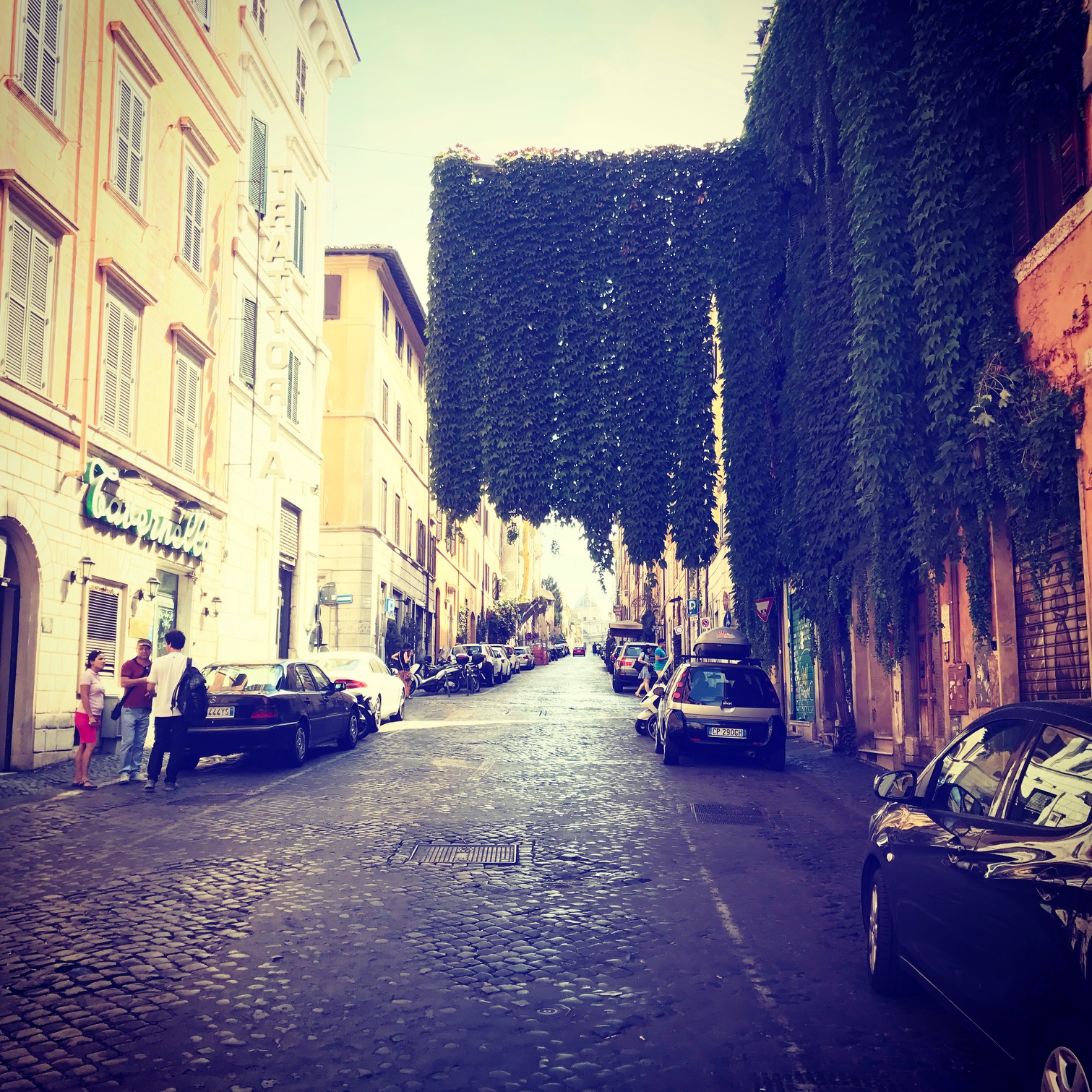 Via Panisperna 251 | Rione Monti, 00184 Rome, Italy
+39 06 4890 7495
Speaking of Ivy, try to walk past this place without glaring in awe the impressive curtain in front of this restaurant.
Via Panisperna 214, 00184 Rome, Italy
+39 06 482 5176
Named after one of my favorite pasta dishes, this place has been a neighborhood staple since before I was born. And before my parents were born. And my parents parents for that matter.
Fontana di Piazza della Madonna dei Monti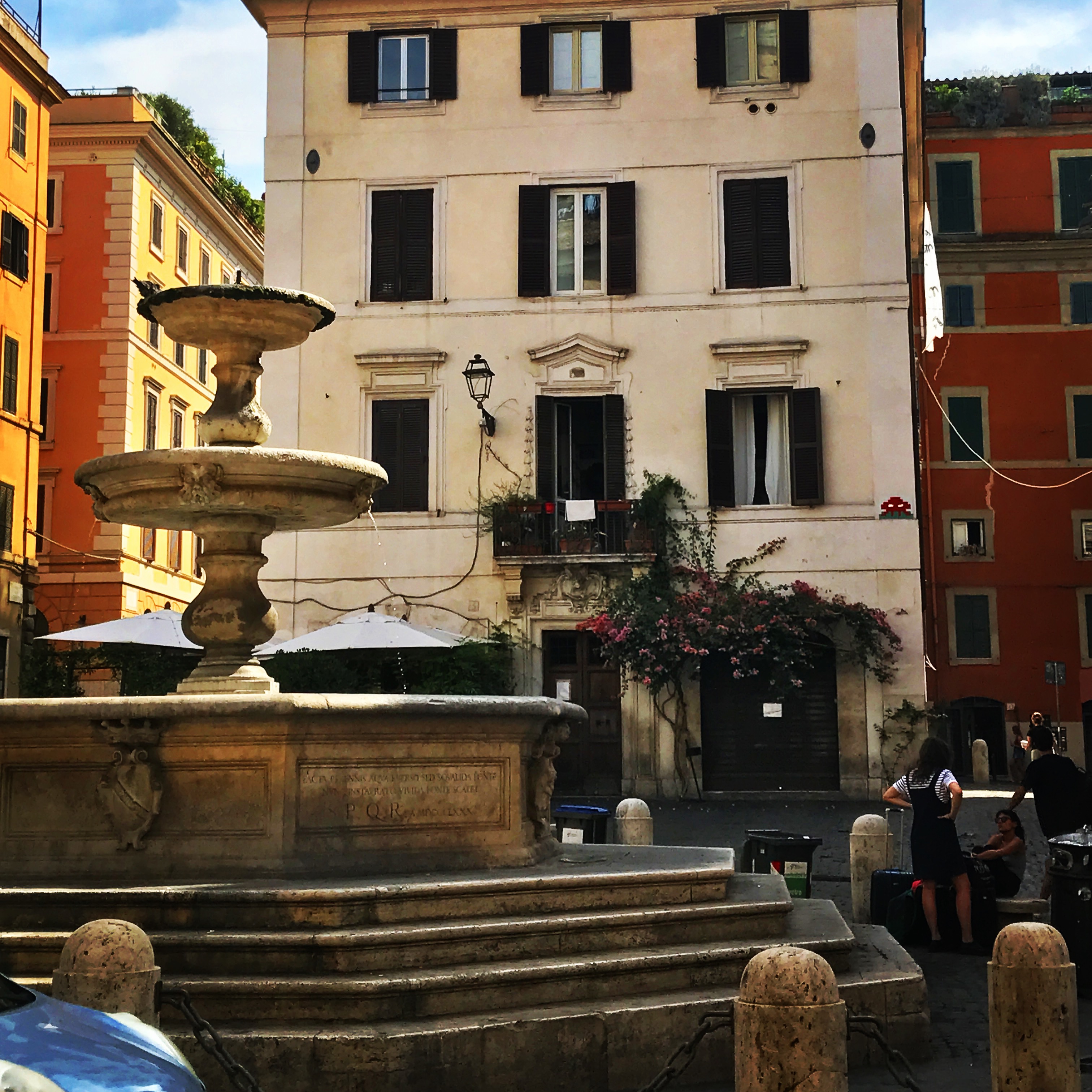 I spent many a nights sitting at this fountain, gelato in hand. The piazza was always packed with locals. Happy to hear it's still quite the hotspot for some good ol' Italian loitering (it's a lifestyle here). I recommend grabbing a piadina and beer for lunch, or sharing a bottle of wine with friends in the evening like any good Italian hipster would.