August 24, 2017
No Comments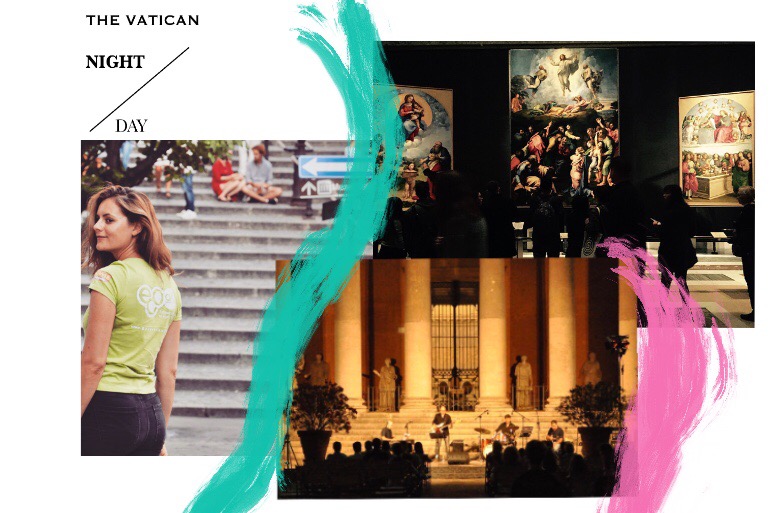 Choosing a Vatican Tour: Night or Day?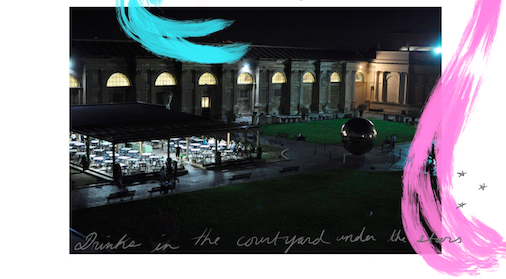 Vatican Tour: Night or Day? Which to Choose?
Life will present to you some difficult decisions. For instance " which EcoArt small group Vatican tour should I take, Night or Day? (chuckle) Well on the surface it may not seem difficult, but when visiting Rome a Vatican tour is a must. With perks such as avoiding the crowds, skipping the line (Ahem VIP), and a buffet fit for a Pope; the EcoArt small group Vatican tour is a no brainer. Well genius you could always do both! But if your strapped for time then please read on for some insight into "a day .. or night at the Vatican itinerary".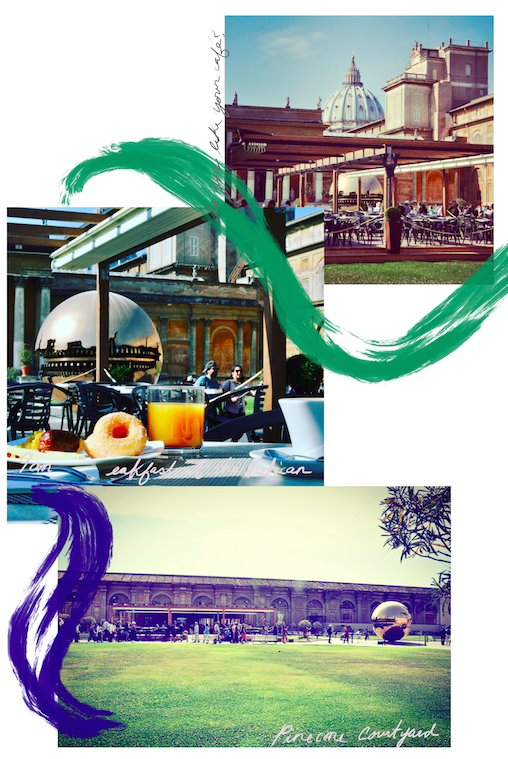 Here are two itinerary proposals.
8:15am: Meet your guide by the steps; it's just a small group of us so please leave your headsets at home.
After you are escorted past the line to the courtyard, lets all sit down for a lavish continental breakfast. " Come ti piace il tuo café?" (How would you like your coffee?)
8:45am: Breakfast at the Vatican
As you munch on some sugary pastries, take in the scene. It's a peaceful place to sit and ponder which statue you would like to be photographed in front of for your daily contribution to the IG community. There is of course the "Sphere within a Sphere" or " Sfera con Sfera" by Italian sculptor Arnoldo Pomodoro. The work is an intricate piece of a giant bronze sphere with an opening revealing another sphere within it. Or perhaps a more traditional marble sculpture of a muscular Roman or Greek nude will do.
9:30am: Meeting with the Masters
This is you've come to Rome for. Come face to face with master works from artists such as, maybe you've heard of them, eh hem Michelangelo and Raphael to name a few. The corridors are covered with iconic works. Would you expect any less? When each Pope throughout the centuries has curated your art collection, you're sure to pull out a few hits. I do recommend taking a moment to look out the window however; the panoramic views overlooking the gardens are spectacular.
10:30 am: Some quiet time in the Sistine Chapel
Shhhhh no chatter, and put the phone away. Take your time, look up and admire. You can't help but to wonder what it was like for Michelangelo up there each day. Working on a project that is regarded one of the major artistic accomplishments of human civilisation.
No spoiler alerts here, you will learn more from your lovely guide.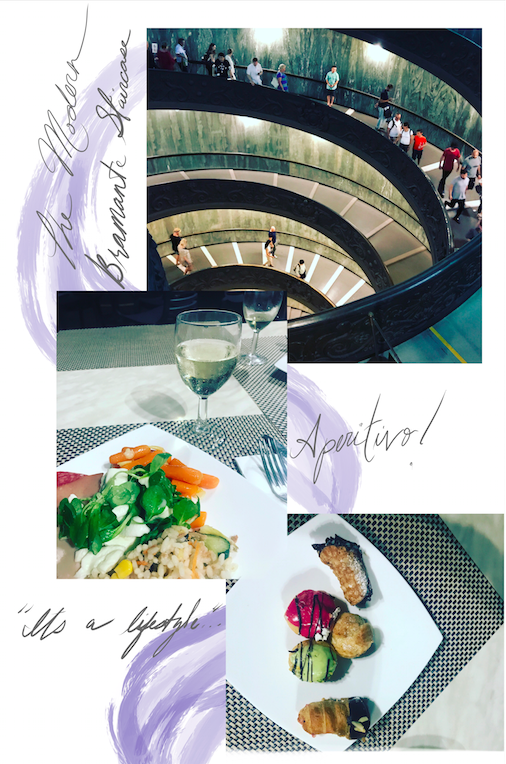 8pm: Find your guide at the meet point; it's the perfect time for an Aperitivo.
Ahh Aperitivo… It's a lifestyle here. In fact a sunset is not complete without an aperol spritz paired with some light fare between friends to wean off the exertions of the day. This time you will take in the illuminated Pinecone Courtyard whilst being serenaded by the concerto playing live music.
9pm: Meeting with the Masters
At this hour when you look out the wind, the whole view is illuminated. I will warn you however, it is all terribly romantic.
10pm: Sistine Chapel
Hopefully you are not too buzzed to take in this masterpiece.
After the night tour, make sure to take in an outside view of St. Peter's Basilica by night. The building and bridges are all illuminated and unfold in all their beauty and enchantment.
Decision, decisions….