November 30, 2017
No Comments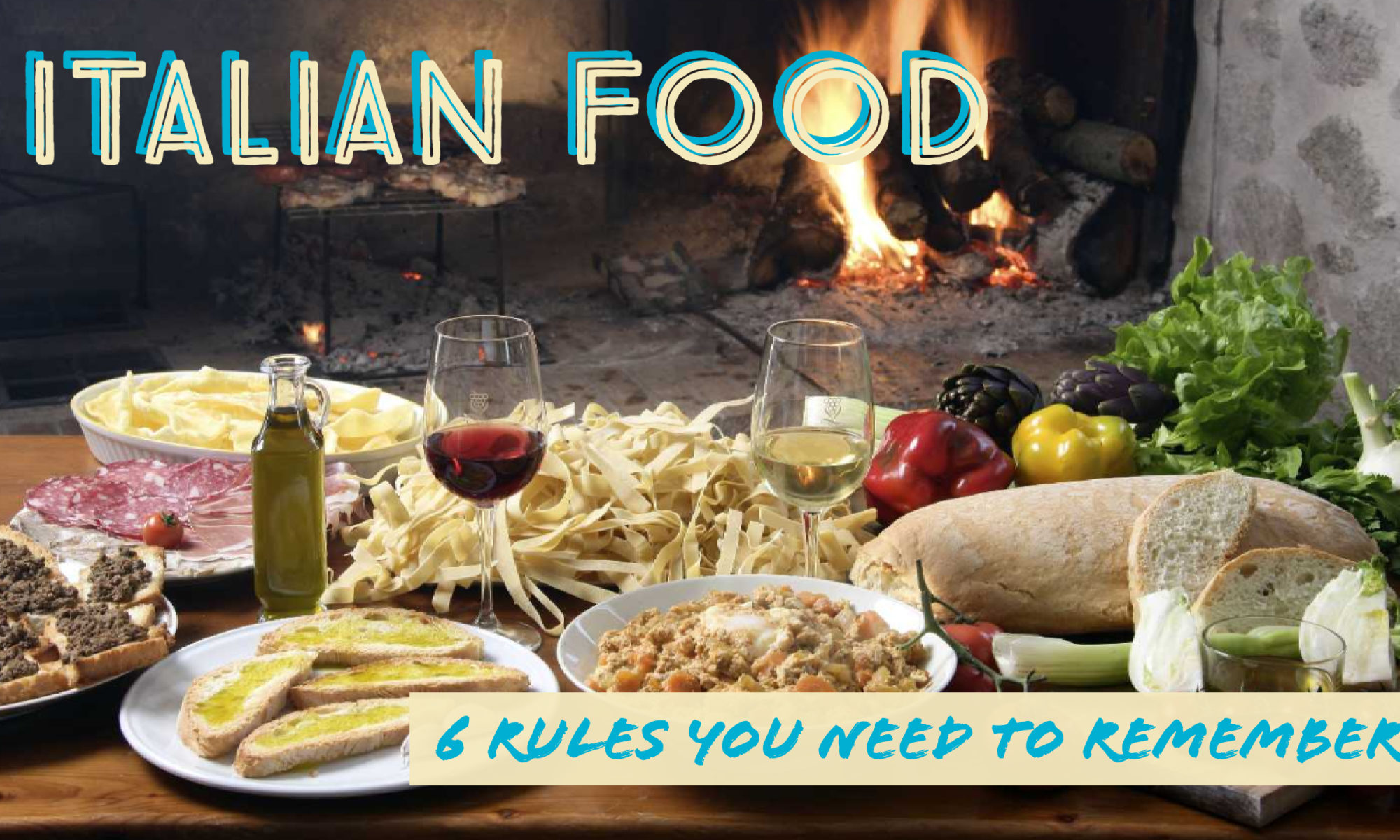 Italian food: 6 rules you need to remember
Italian food is famous worldwide.
We are proud to share our food and recipes with the world, but you must know that we can be also a little bit touchy. (Just a little bit….)
In fact, our culinary culture has some fixed – and unwritten – rules that you definitely need pay attentions to.
You know, growing up with an old-fashioned Italian granny helps you a lot with practicing!
#1: STICK TO THE ORIGINAL RECIPE
What's the meaning of coming to Italy to taste Italian food, and then ask to change it?
There is nothing for us as holy as the original recipes of our dishes: each of them has a history connected to all the ingredients, there is a tradition behind the taste.
Now you will probably understand if the waiter will look you bad when you ask "pasta with meatballs" or a Carbonara with pies and mushrooms.
#2: EACH DISH HAS ITS OWN SPECIFIC MEAL
It perfectly makes sense. You can not eat what you want whenever you want, that's why there is a solid difference between breakfast, lunch and dinner.
This means no eggs for breakfast, or no cappuccino after lunch or dinner.
After all, when you are in Rome do as Romans do!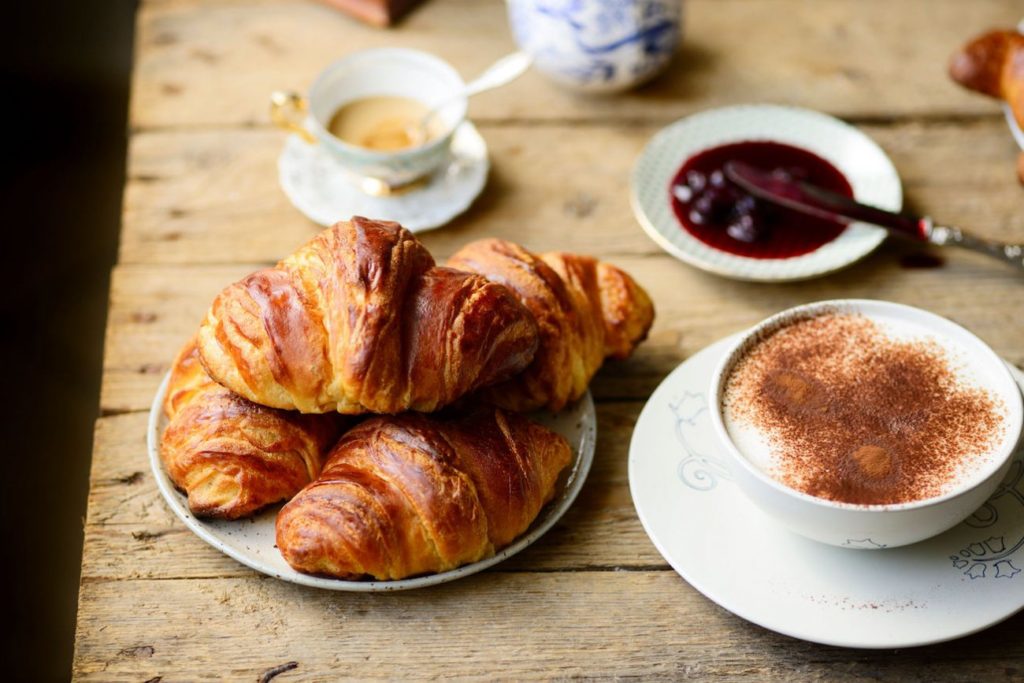 #3: ALWAYS BETWEEN 3 AND 5 COURSES
To better enjoy Italian food, you have to follow the correct "order" of the meal.
Italians meals are organized in this way: appetizer, "first" (usually pasta or lasagna), "second" (usually meat or fish), side dishes, desert. In case this is too much for you, you can have the short version, which is basically appetizer, first or second, desert.
Remember always to finish the meal with an Italian Grappa or Amaro.
#4: USING BREAD TO CLEAN THE DISH IS NOT BAD
We love our homemade sauces! Ragù, sugo, pesto, crema alle noci, just to mention some: but what happens when the pasta is over and there is that delicious sauce left in the dish? You use the bread!
We call it "scarpetta": take a piece of bread and dip it in the sauce or clean the dish. Don't be ashamed of doing it, it actually means that you really enjoyed your food!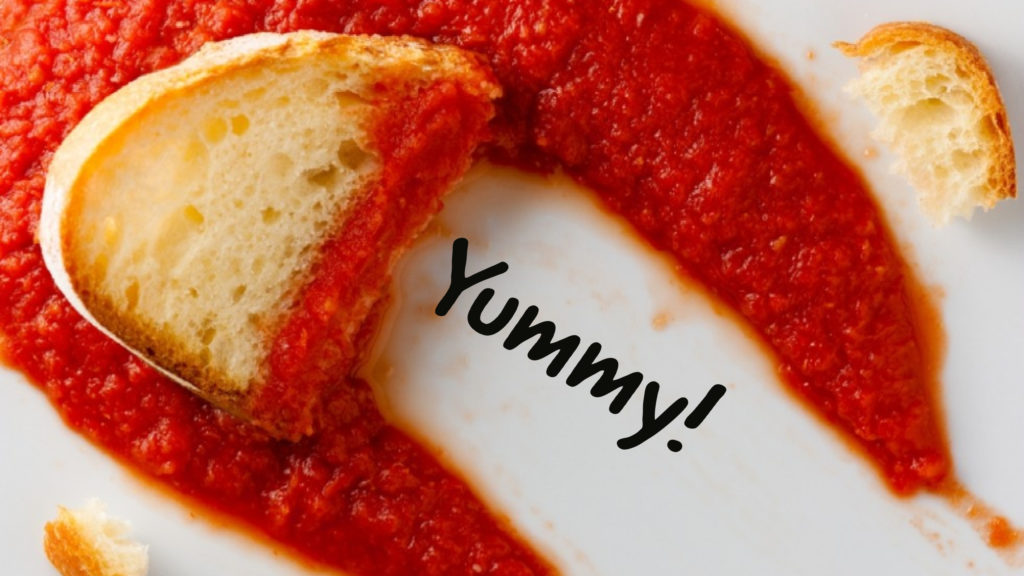 #5: DO NOT ABUSE OF CONDIMENTS
The best part of Italian food is its simplicity. In fact, all the best dishes are usually made with very few ingredients and without too much condiment.
Even with salads, the only condiments allowed are olive oil, salt and vinegar – always within the limit.
Why should we use high-quality ingredients and then "cover" their tastes with Mustard, Ketchup and Mayo?
#6: FOOD MUST BE EATEN ON THE SPOT, NOT TO GO
I mean, what's the rush?
Food is always better on the spot: you have those few minutes to relax, just enjoy it.
Even any coffee break during the day must have its one pause from the daily routine.
I challenge you to go anywhere and ask some spaghetti to go, or a steak to take away!