August 28, 2017
No Comments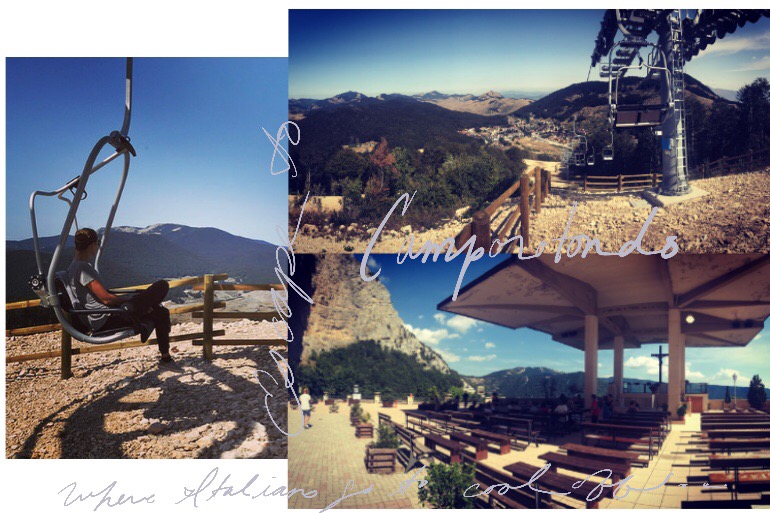 When in Rome, do as the Roman's do.. and Escape to Abruzzo !
Escape to Abruzzo
In the summer, Rome is H… O… T… hot! Not even the locals want to be here. Therefore when in Rome, do as the Romans do … and escape! The mountains are where all of the Italians go for some nature, solitude and a nice cool breeze. Since Abruzzo is located just an hour or so east from Rome, it's the perfect weekend destination. I was lucky enough to spend two days in the mountain town of Camporotondo.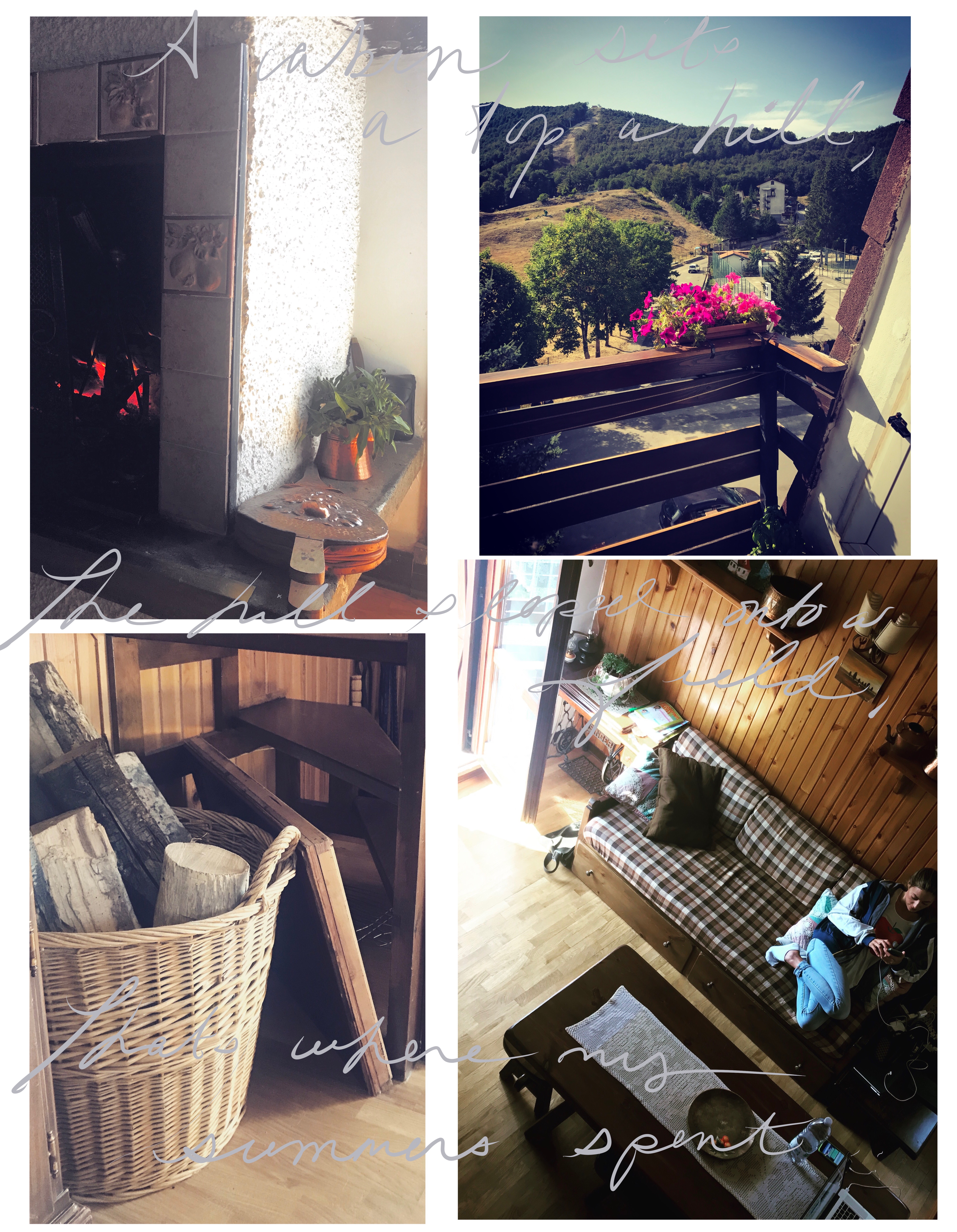 Welcome to Camporotondo in Abruzzo
In Camporotondo, (translated: Round Field) in Abruzzo's province of L'Aquila I stayed at a friend's family's condo that had a log cabin'esque feel to it that made me want to crawl up by the fire with a nice book. Yes I said fire, its summer but we've got the fireplace going to cook up some sausages and meats for Pranzo. Don't be surprised if you suddenly feel very lazy. This is because high altitudes are known to bring about a feeling of fatigue. Not anything an extra long nap can't fix. Are you feeling adventurous? Go for a hike along one of the trails. You can even jump into a four-wheel drive for a little off-road trip to the trail of "Santuario Santissima Trinità Vallepietra". It's one of the many hidden gems of Abruzzo.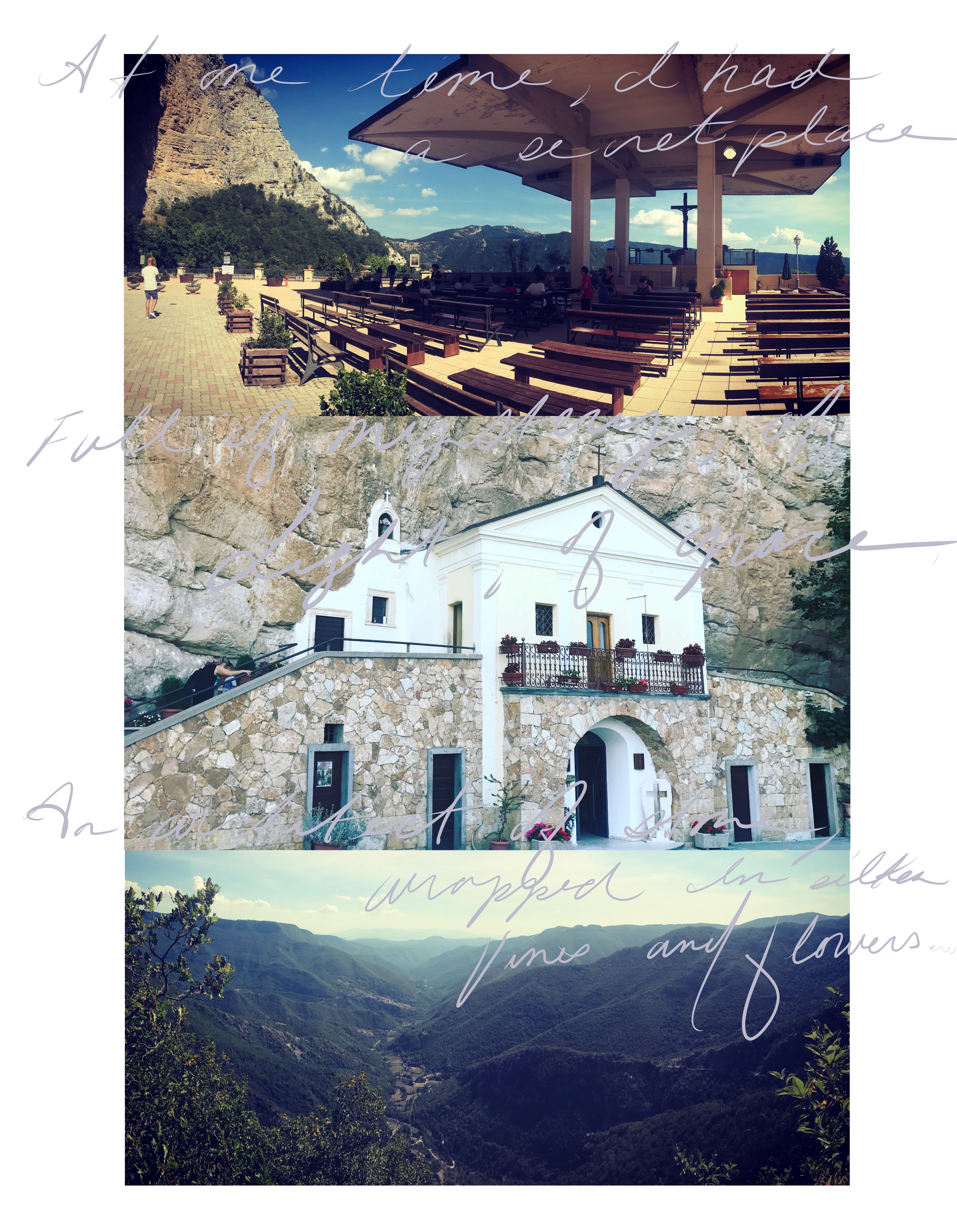 Sanctuary of the Most Holy Trinity in Abruzzo
The "Sanctuary of the Most Holy Trinity " is a small Catholic Church sanctuary dedicated to the trinity. This sanctuary is brilliantly located on a mountainous called Mount Autore on the border of Lazio and Abruzzo. Devotees and hikers a like come here for the spectacular view of the underlying valley of Simbrivio and to visit the beautiful church that is built under a large rocky cliff. You are meant to enter, say a prayer and exit down the steps on the other side walking backwards.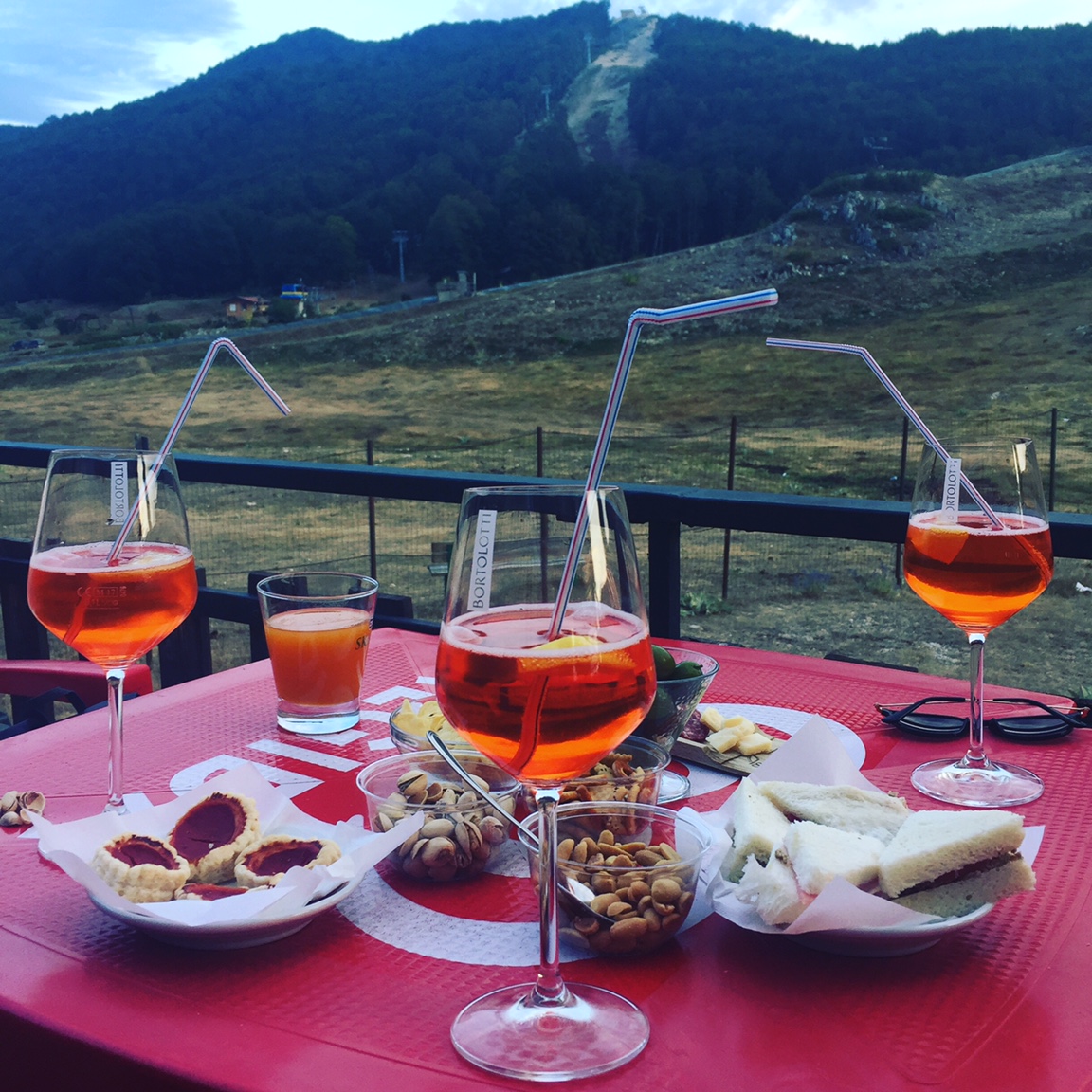 In the end, finish your hard day's work of exploring Abruzzo the same you would finish any other day in Italy. With an aperitivo, of course! Enjoy this one, however, overlooking the mountainous terrain around you. Salute!