March 16, 2017
No Comments
Father's Day in Italy – Ideas to Celebrate!
While our U.S., U.K, Canada etc. friends have to wait until June for Father's Day — we here in Italy celebrate it a bit sooner. Father's day in Italy falls on March 19, just three days away! Why, you ask? Look no further than Italy's longstanding Catholic tradition. We celebrate Father's day on the feast of St. Joseph (for those of you not in the know – that would be Jesus' dad). In fact, most of Catholic Europe once held tight to this tradition as well – but many, such as France, have since adopted the U.S. promoted date: the third Sunday of June.  Spain, Italy, Portugal & Croatia appear to be among the last hold-outs.
No matter when you celebrate Father's day – any excuse is good to treat the dads in your life to something special. If you happen to be in Italy on March 19 – we've got 3 ideas for you!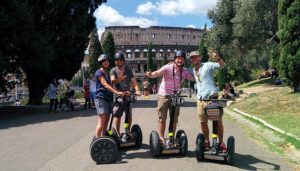 Treat Dad to a Segway Tour for Father's Day in Italy
Got a car/bike/machine/new trinket loving father in your life? We bet he'd love to try out a Segway! Just like everyone remembers when they first learned to ride a bike, or drive a car — the first time you ride a Segway is one of those unforgettable moments that you'll be talking about for years to come. Plus, it's great fun that the whole family can enjoy together. [Tip: 4 people booking together get a 15% discount on EcoArt's segway tours! Just use the discount code FAMILY15 in checkout.]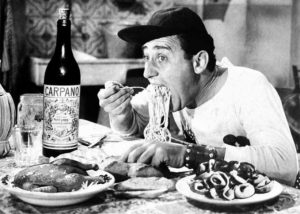 The Way to Dad's Heart is Through His Stomach
And what better place to enjoy a special meal than the culinary capital of the world? There is no shortage of amazing restaurants in Rome. If you've got the money to spend, try AROMA at hotel Palazzo Manfredi for the Michelin stars and the spectacular view over the Colosseum [Tip: Book ahead]. Otherwise, give Zi'Umberto in Trastevere a try for typical, no-frills Roman fare and a laid back attitude.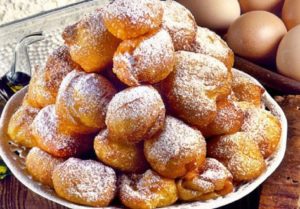 Binge on Bigné & Zeppole
I know, I know – we already suggested food. But hey, we're in Italy. Bigné & Zeppole or traditional Italian carnival snacks for this time of year (and specifically for the feast of San Giuseppe) – and what better excuse to indulge than for Father's day? If you really want to impress the father figures in your life — make a batch of your own using this recipe. If you need help, use Google Translate.
Whichever way you choose to celebrate – the staff at EcoArt Travel wish you a very happy (Italian) Father's Day and weekend!