March 9, 2017
No Comments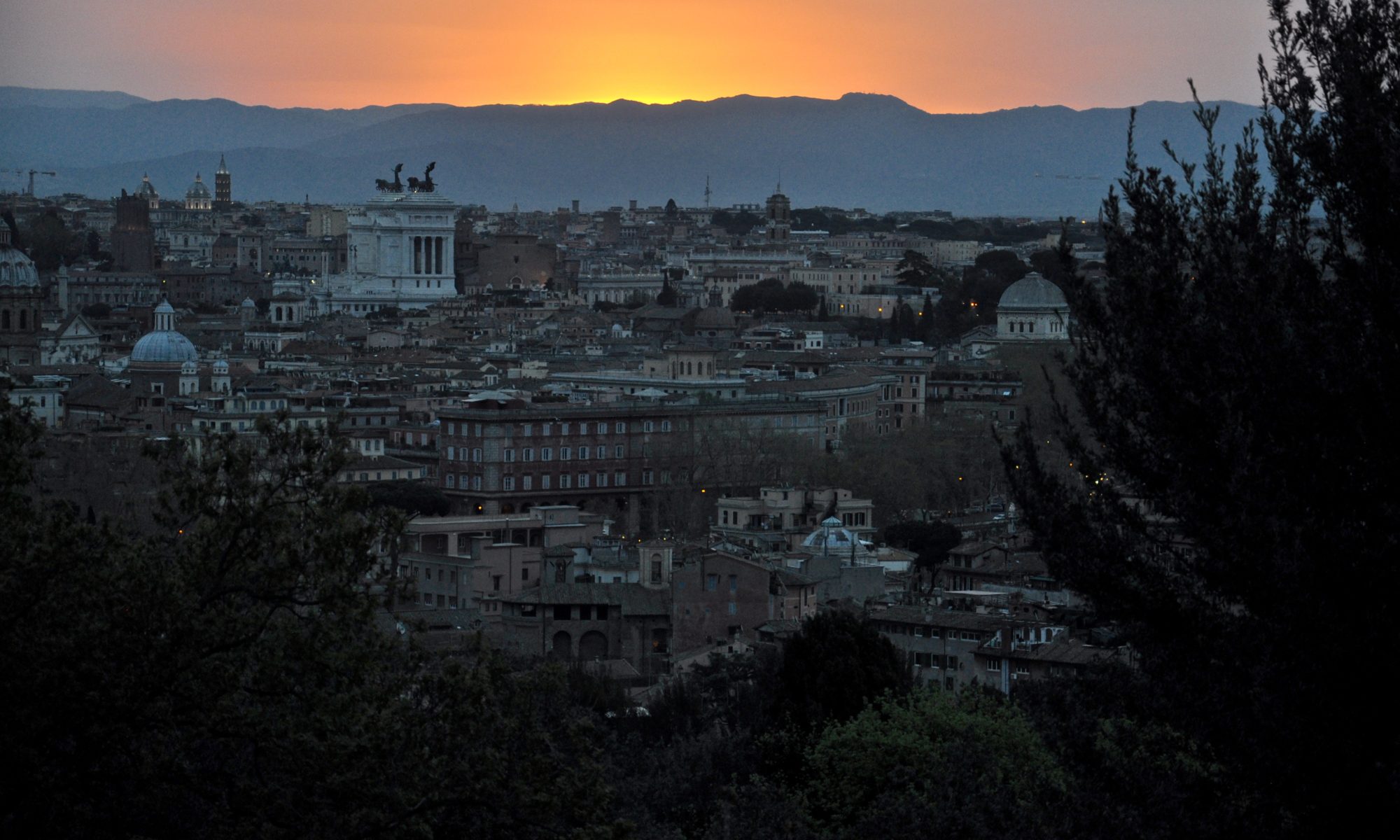 Sunrise in Rome: when the city awakens
From the top of a mountain to the coast of the sea, the sunrise is always magical.
Now, try to imagine the spectacular natural event of the sunrise in Rome, when the early morning light meets the architecture of one of the most crowded cities in the world.
I have always seen Rome overfull of visitors: there is only one moment when the city is empty, when I can be alone with my beloved Rome.
(What's that surprised look on your face? I can be poetic, too!)
Wake up, Rome!
5:00am. Alarm sets.
Backpack: ready. Camera: ready. Coffee: ready.
At this time, there is literally no one around – except an early bird like me. While I am already awake, the city still sleeps: no big noisy groups, no traffic horns, only silence.
To truly enjoy the sunrise in Rome, there is only one place where I can go: the Gianicolo, one of Rome's many hills. Wow, what a breathtaking view from here. I can see the light of over the buildings of the city… Look, someone just woke up in that tiny house over there! And another one there! There too!
Well… Good morning, my dear Rome!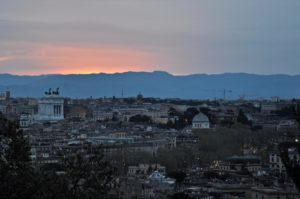 Alone between centuries of history
The city is awakening, but I still have few minutes before the crowd arrives.
I reach Trevi Fountain, my first stop. Believe me or not, only at this time you can stand in front of the Fountain alone, in the very first row.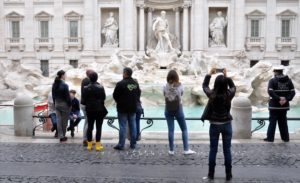 Crossing Via del Corso (it's so strange to see it without tons of people shopping around), I reach the Pantheon. I have seen it thousands times but, I must confess, when there is no one around it seems even more monumental.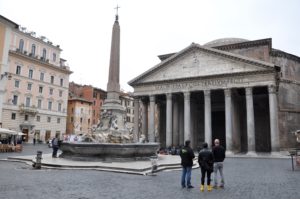 Just round the corner there is Piazza Navona: I walk freely in the square, enjoying the beautiful Bernini's Fountain. I can get so close to the Fountain that I can see every detail of each sculpture.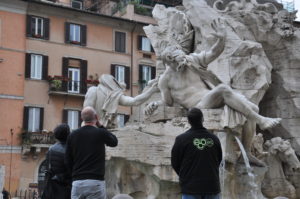 My travel back in time continues with the Colosseum. Well, what could I ever say? Just have a look to this photo and you'll understand why I am speechless.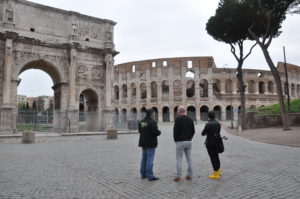 Watching a new day starting
By the end of my early morning promenade, everyone in Rome has finally waken up: children are getting ready for school, their parents are getting ready for work and everyone in the city is getting ready to welcome new groups of tourists.
Then there is me, standing in the middle of the square watching the squares filling up with people and the streets filling up with cars.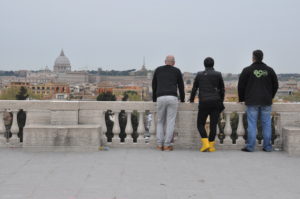 My morning tour is over, but just for today: tomorrow there will be another sunrise in Rome, and I will be here again to enjoy it (with my faithful camera and lot of espressos!).