March 22, 2020
No Comments
Our favourite museums in Rome you can visit from your couch
Visiting Museums under quarantine
Life under quarantine can be tough. People working from home can find a huge outlet to kill time, while others cultivate their hobbies : cooking, learning a new language, have some quality family time and such.
Everyone's around the world obviously had their springtime travel plan on hold. Art galleries and museums closed worldwide and some new exhibitions closed a few days after opening.
Above all, art enthusiasts can't really feel empty-handed, given the amount of virtual tours available online. The italian Ministry of Cultural Heritage launched the 'La cultura a casa' campaign, by making cultural online events on their platforms.
Unlike many others, several musems offer their entire catalogue online, completely free for you to explore from your couch.
Grab some popcorn and prepare yourself for a virtual journey across some of the best museums in Rome.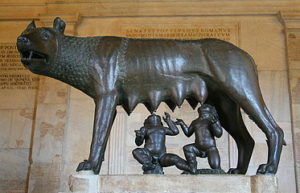 The oldest public art collection in the world, started in 1471 with donations from Pope Sixtus IV. It includes a group of art and archeological museums in Piazza del Campidoglio, the city hall square in Rome.
A large ensemble of buildings, obtained by cutting the hill of Quirinale. The market structure was built under the Emperor Trajan, in the first decades of the II century AD. Since 2007 these buildings host The Museums.
In particular they celebrate the archictecture of the original Fora. Through a vast choice of archeological fragments and video panels.
A true dip into the past of Imperial Rome.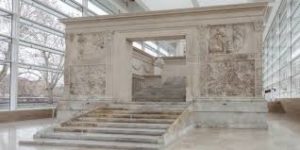 The Ara Pacis Augustae, literally an Altar dedicated to the period of peace reached by roman emperor Augustus. Since 29 BC and throughout the first century, Rome imposed a non-aggression period to the different regions within the Empire. The huge marble building was reconstructed in 1937, by the will of Benito Mussolini.
These museums include Casino Nobile , historical residence of the noble Torlonia family . Moreover, rented for free to Mussolini from 1925 to 1943.
Also Casina delle Civette, above in photo, used to be the bizarre residence of Giovanni Torlonia Jr. In addition, after the first construction, architect Vincenzo Fasolo renovated the exteriors in Art Nouveau style.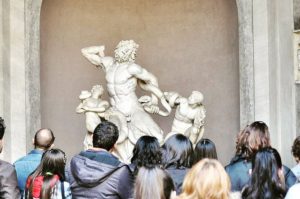 Among the most famous museums in the world, the Vatican Museums host around 30,000 visitors every day. At this time, you can explore some of the halls them on this virtual tour. In a few months you'll finally be able to get a guide tour and visit in person with EcoArt Travel 
We wait for you in Rome!